Our jailhouse stands proudly in the cultural epicenter of New Orleans. For over a century, this building has witnessed the formation of civil rights movements, heard the composition of influential jazz numbers, seen the marching of countless parades, second lines & jazz funerals, endured the affliction of annual hurricanes & floods, and provided shelter to thousands of local community members & international travelers. There's hardly a better location in America for a historic city break.
New Orleans is the spiritual home of jazz in the U.S., and Tremé is unapologetically responsible for that. Congo Square was designated by the City as a place for slaves to congregate, make music, and sell wears in exchange for freedoms. Walk around the Tremé and you might just hear brass instruments being practiced inside of every other home. Tremé-born Icons like Kermit Ruffins, Shannon Powell, the Dirty Dozen Brass Band, and Louis Prima helped shape the modern New Orleans sound, while Trombone Shorty, Corey Henry, and Rebirth Brass Band are among those impressively carrying the torch. Staple jazz clubs like Kermit's Tremé Mother-in-Law Lounge, Candlelight Lounge, and Chickie Wah Wah are all easy strolls from the Inn. Read on for more information about the music, culture, food, parks, and history that starts at our doorstep.
Essential Historical Markers
The New Orleans African American Museum is dedicated to protecting, preserving, and promoting the history, art, and communities of African Americans in New Orleans. The Backstreet Cultural Museum houses memorabilia indigenous to Mardi Gras, jazz funerals, and other local traditions, including the city's largest collection of Mardi Gras Indian costumes. St. Augustine Church was established in 1841 by free people of color, who also bought pews for slaves, and is the oldest Black Catholic Parish in the United States. St. Louis Cemetery No. 1 is the oldest and most famous memorial site in the city, playing host to such celebrated New Orleanians as renowned Voodoo priestess Marie Laveau.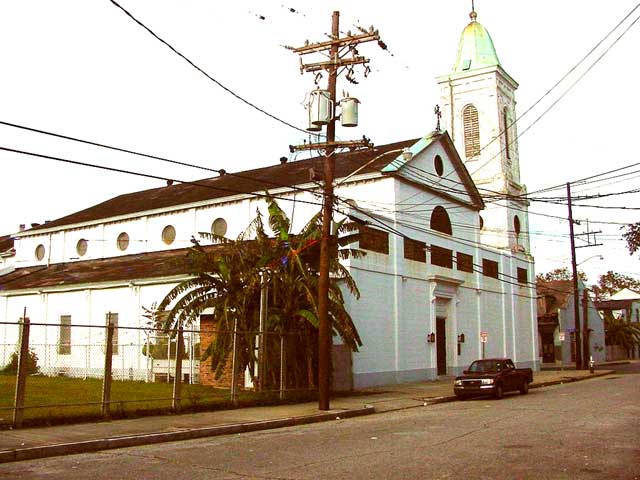 A Spirited Neighborhood Experience
There's a vibrant architecture undeniably specific to this area of the Crescent City, where Creole cottages mix in with double shotguns constructed in the 1800s. People gather on their front porches daily, and they're always good for a smile, wave, or friendly exchange with neighbors and tourists alike. There's an unmistakable sense of community here, a feeling you simply cannot feel in the vast majority of American neighborhoods.
The very first neighborhood in the country for free people of color, Tremé's historical significance is paramount to modern African-American culture. Home to the advent of the civil rights movement, the first black church, and the first black daily newspaper, Tremé has for centuries been one of the most significant cultural incubators in the nation. Black Americans with newly bought freedoms, alongside Haitian immigrants fleeing their revolution, owned 80% of the land in Tremé by 1841, thus giving birth to the oldest black neighborhood in the country.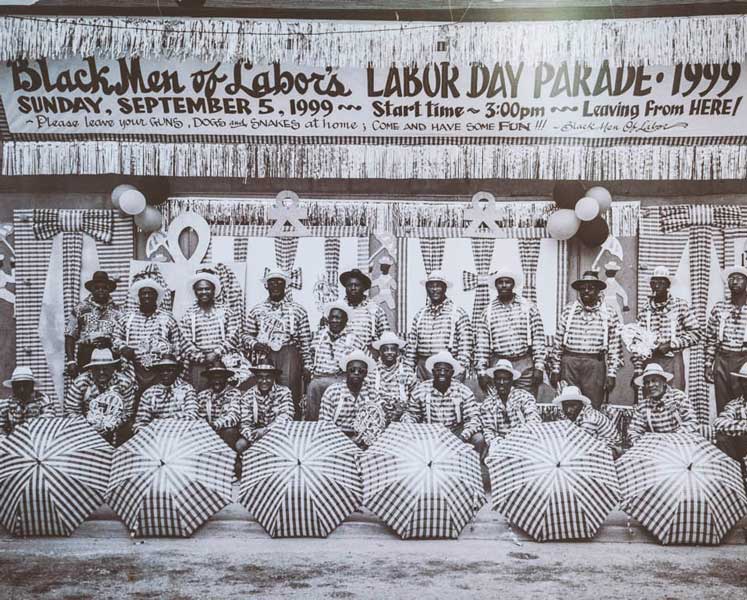 A breath away from our doorstep are four absolutely iconic NOLA restaurants, namely: Dooky Chase, a 1941 community cornerstone with legendary creole dishes // Wille Mae's Scotch house, which serves America's best fried chicken to a line forming out the door daily // Gabrielle, a family-run bistro consistently reviewed as one of the city's premier Cajun destinations, and Crescent City Steaks, the oldest family-owned steakhouse in the state and the precursor to Ruth's Chris. Sprouting up around them are some of the city's most notable newcomers, including Sweet Soulfood, Fritai, Hey! Cafe, and Leo's Bread.
Lafitte Greenway is a community-driven open green space and hike & bike trail that cuts right through Tremé, conveniently linking us to the important French Quarter (east) and Bayou St. John / Mid-City (west) neighborhoods. Louis Armstrong Park and Congo Square form a natural border at the southeast of the neighborhood, where Tremé meets French Quarter. To the northwest you'll find City Park, twice the size of New York's Central Park. A bayou runs through it, a cemetery lies within it, and the world's largest collection of mature live oak trees shades its 1300 acres of green space.