Antique Luxury + Modern Amenities
Boutique Charm in the Historic Heart of New Orleans
Inn at the Old Jail
Inn at the Old Jail is an award-collecting modern guesthouse built into a national historic landmark in Tremé, New Orleans. The city's most elegant Queen Anne Victorian was originally home to an NOPD police jail & patrol station, then a library, then a community center, then abandoned ruins of Hurricane Katrina. Completed in 1902 as an overnight lockup for neighborhood offenders and juvenile delinquents, our jailhouse has been impeccably restored into a historic New Orleans boutique hotel with nine unique rooms and beautifully appointed common spaces.   

Victoria Tsitrinbaum
Had the best time in the jail! Such an immersive experience. Todd is so helpful and kind. He gave us all the best recommendations for everything. Highly recommended. Would def stay here again!

Cristina Drew
The rooms are spacious and gorgeous! They also have a rooftop terrace to relax and enjoy a cocktail, which was a great way to cap off the day! A must stay if you are in New Orleans! Thanks Todd for the accommodations and the experience!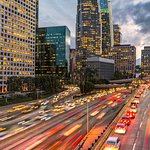 Liza613
A Great Stay! Highly recommended!
Amazing that a jail — even one that's in the National Register of Historic Places — can be cozy and comfy and homey and charming, even with cement floors! But it's all that, modestly priced in a quiet residential neighborhood — the Treme — not too far from anywhere you want to go but without the corporate, commercial atmosphere. Lots of local small places to grab a bowl of gumbo and not far to so many options. The owner, Todd, is gracious and helpful and charming. Great coffee and comfortable sofas for chatting with the handful of guests. Comfy beds, nice new bathrooms. Really an ideal spot!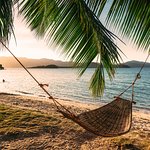 Deanna R
Best decision we made!
Don't be alarmed by the "Old Jail" concept, this inn is a fabulous place to stay in New Orleans for so many reasons: the unique vibe, location, amenities, comfortable accommodations, and delicious coffee. However, the most outstanding feature is the host, Todd. He was so friendly, fun to chat with, and provided the best recommendations. We can thank Todd and the Inn at the Old Jail for the reason why our time spent in New Orleans was so wonderful. We would stay again in a heartbeat! Highly recommend!
DISCOVER FAUBOURG TREMÉ - "BACK OF TOWN"